Awards Dinner
The HM Awards celebrate the excellence and achievement of the hotel & accommodation industry. The annual gala dinner brings together over 900 attendees to the leading industry awards in the region.
All winners will be announced on the night with the awards broken up into 5 categories and presented between dinner service. Awards categories include Property Awards Australia, Property Awards New Zealand and South Pacific, People Awards, General Awards and Major Awards.
Dinner and beverages are included in the ticket package. A 3-course meal will be served through the evening paired with premium wine and beer selections.
The awards are followed by an after party from 10.30pm – late.
Dress Code: 1920's Black Tie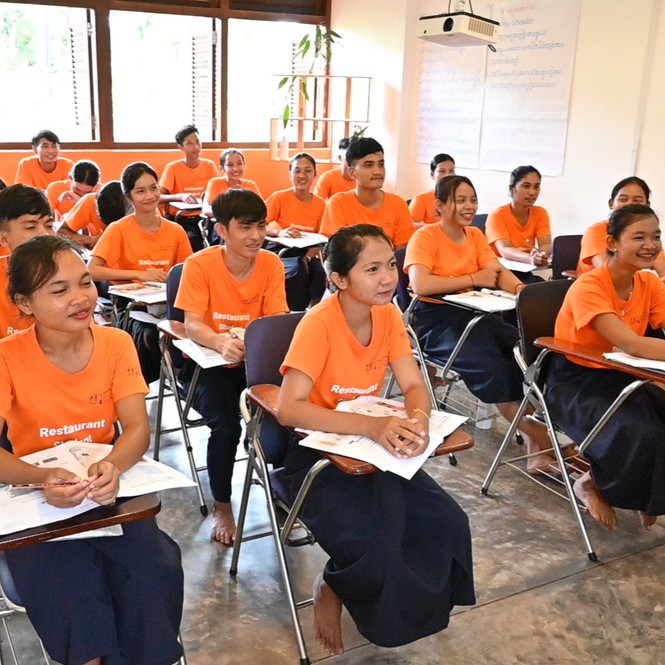 Proudly supporting
SALA BAÏ
TRAINING AT THE HEART OF DEVELOPMENT
At the 2023 HM Awards, we're proud to be raising funds for hospitality training charity, Sala Baï. Launched in 2002, Sala Baï Hotel and Restaurant school is a program created by French NGO Agir Pour le Cambodge (APLC) in partnership with Blue Mountains International Hotel Management School, to fight poverty and human trafficking through social and professional training of young underprivileged Cambodians.
There are multiple ways you can get involved and help us raise funds for this important charity:
Sponsor a student
Sala Baï is on a mission to offer 150 young underprivileged Cambodians free training each year. However, training costs amount to $5000 per student. To support a student's training, you can make a pledge of $500 or $1000.
Sparkling Bar
Celebrate the 2023 HM Awards with De Beaurepaire Wines 2021 'Blanchefleur' Blanc de Blancs, with profits going directly to Sala Baï. When you purchase a bottle or glass, you will go in the running to win an incredible range of prizes.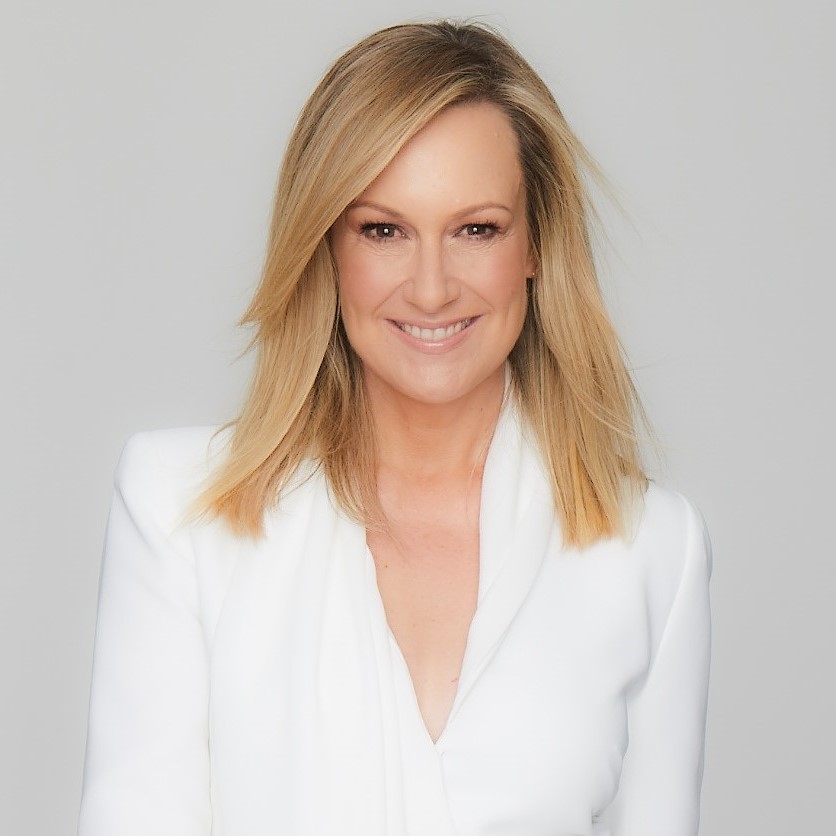 An accomplished and awarded journalist with 30 years' experience, Melissa is one of the best-known and trusted voices and faces in Australian media. Melissa began her career as a television news reporter and weather presenter at WIN TV Canberra
in 1990 and three years later she moved to Prime TV in Canberra as a reporter and co-host of the evening news. Melissa joined Sunrise on Channel Seven in 1997 and co-hosted Australia's favourite breakfast program until August 2013, taking it from humble beginnings to Number One.
During that time Melissa covered such significant events as the Beaconsfield mine disaster, the Royal Wedding of Prince William and Catherine Middleton, Olympic Games in Sydney, Athens, Beijing and London, the Queen's Diamond Jubilee, the Queensland floods, Victoria's Black Saturday bushfires, multiple federal and state elections, the Inauguration of Barack Obama and the election of Pope Francis.
Melissa went on to be host and senior correspondent of the Seven Network's flagship news and public affairs program, Sunday Night, and is currently the weekend breakfast host for radio station Smooth FM.
In the 2016 Australia Day Honours List Melissa was made a Member of the Order of Australia (AM) for her "significant service to the community through representational roles with a range of charitable groups, and to the broadcast media."
Melissa has written two books, "The Working Mothers Survival Guide" and her best selling memoir "Alphabet Soup." Off screen, Melissa is a wife and proud mother of two teenagers Nick and Talia and is the Number One Ticket holder for the GWS Giants (AFL) and serves on the club board.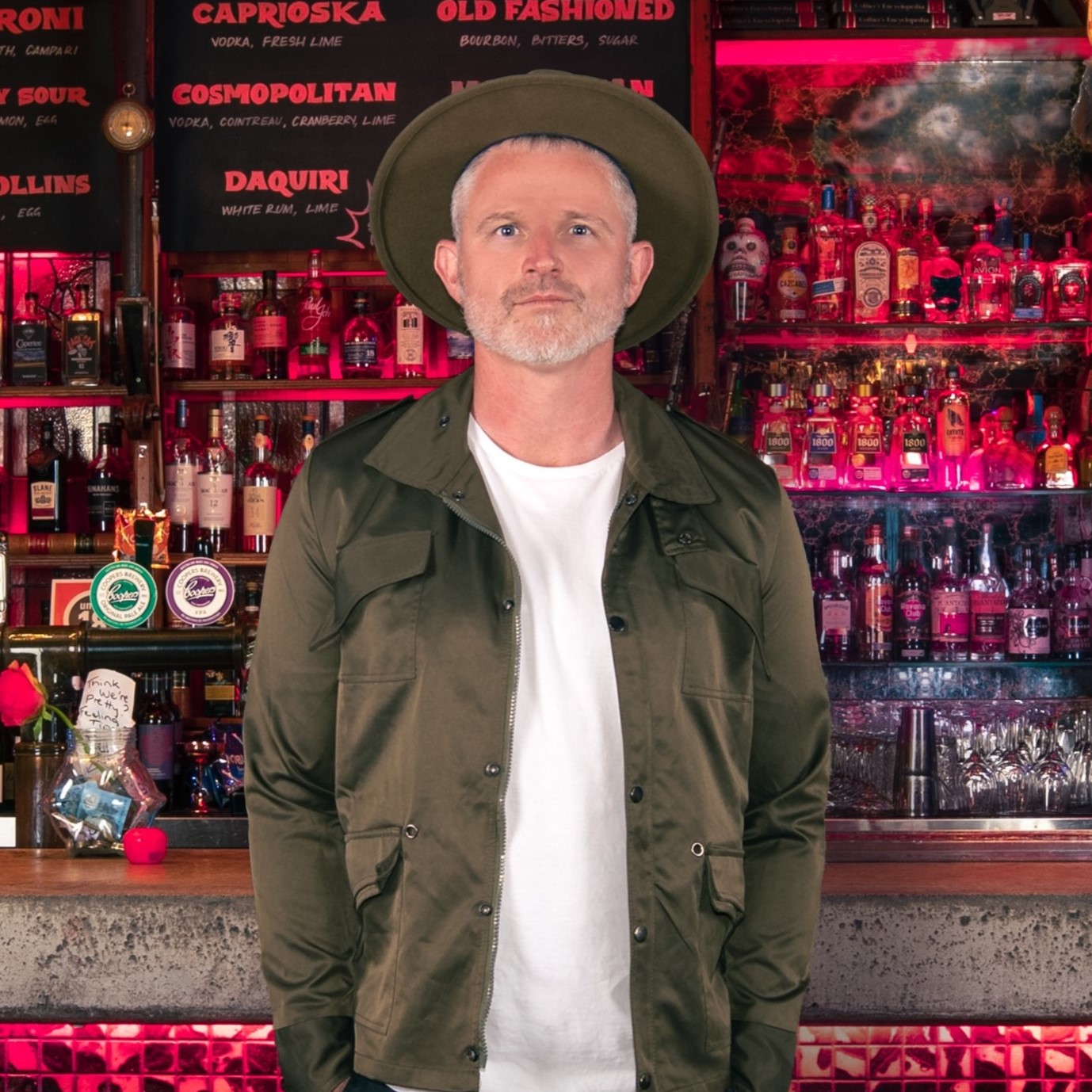 Our Entertainment
Ciaran Gribbin
Ciaran Gribbin is an Irish Grammy-nominated songwriter and performer who has worked with world class artists such as Madonna, U2, Paul McCartney, Snow Patrol and Al Pacino.
Ciaran was born during the Northern Ireland conflict and grew up in The Troubles. As a young musician he cut his teeth doing gig after gig in the tough bars of Belfast and Derry. During this turbulent time, Ciaran witnessed the bombs and bullets of sectarian violence and the paramilitary attacks that enflamed a divided society.
Ciaran was a founding member of the popular Irish band 'Leya' which toured for seven years with major acts including Snow Patrol and Embrace. The band also released the critically acclaimed album 'Watch you don't take off'. The band was nominated for Best New Act at the Irish 'Metor' Music Awards.
Ciaran's first big break came in 2010 when he received a Grammy nomination for Madonna's worldwide hit single 'Celebration', which he co-wrote with the American megastar and English producer Paul Oakenfold. Ciaran soon became a regular drawcard at music festivals around the world including Brazil's Rock in Rio. He has opened concerts for acts such as Paul McCartney, Crowded House, The Script and Gotye.
Just as his reputation as a performer kept growing, his career as a gifted composer continued to flourish. He has worked on multiple movie soundtracks, including writing all the songs for the U2-supported feature film Killing Bono.
In 2011, Ciaran became the singer of the legendary Australian band INXS. He has toured extensively with INXS throughout South America, Europe and Australasia.
Ciaran's song 'Hey Baby Doll' which was sung by Al Pacino in the critically-acclaimed movie Danny Collins received an Oscar shortlist nomination.
Ciaran is the founder of Rock and Roll Team Building, a business delivering interactive music programs for corporate companies globally.
Relive the 2022 HM Awards
2023 Ticket Info
HM Awards Tickets*

Early Bird Registration –First Release

Valid Until Tuesday 31 October 2023

Early Bird Registration –Second Release

Valid until sold out

Standard Registration –Third Release

Valid until sold out

Single Ticket
$275
$275
$295
Table of 10
$2,600
$2,600
$2,800
Table of 11
$2,860
$2,860
$3,095
Table of 12
$3,120
$3,120
$3,390
*All pricing is exclusive of GST and payment fees.